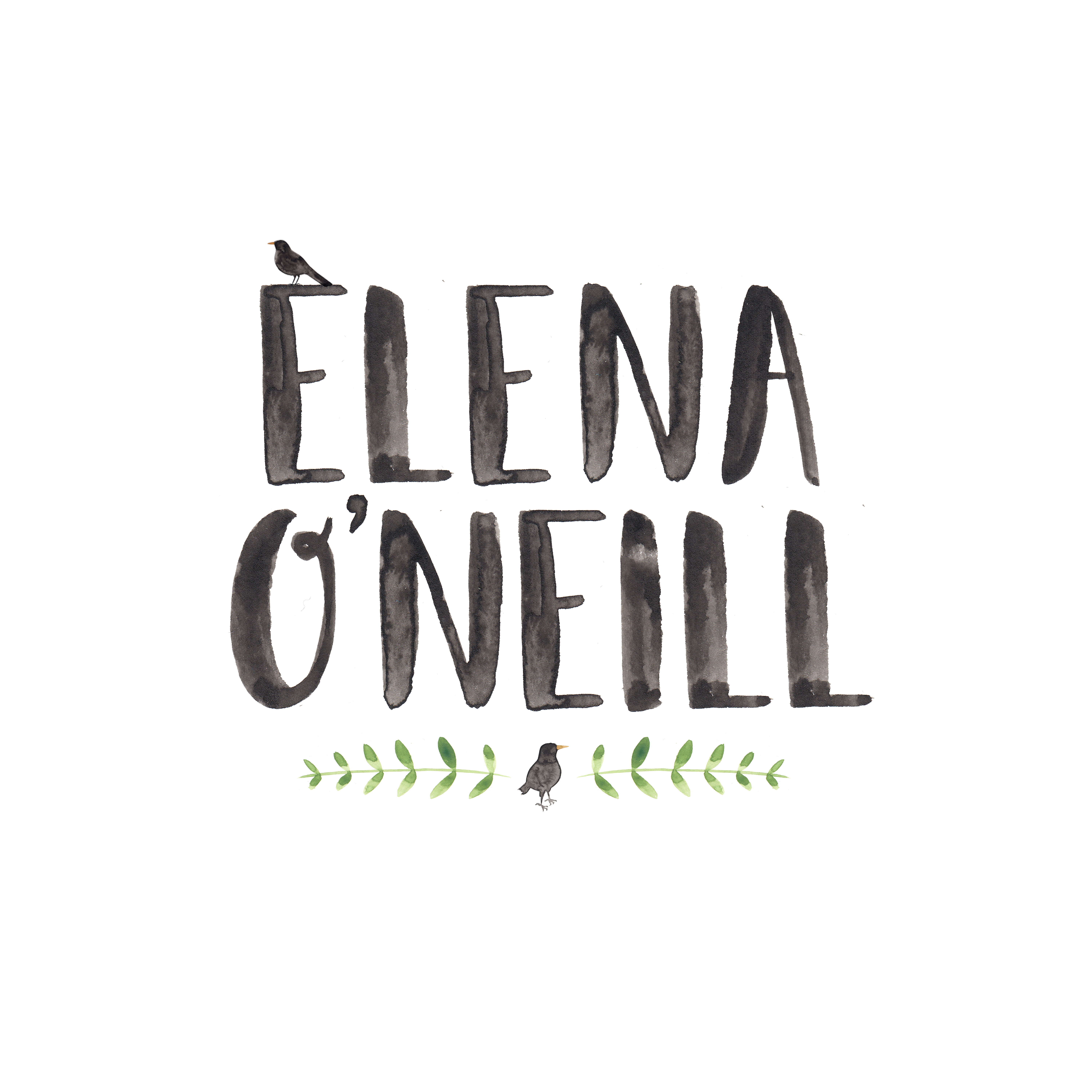 I create illustrative patterns and designs and apply them to every day products!
About me:
My name is Elena O'Neill and I am an illustrator and pattern designer specialising in watercolour. I am 24 and live and work in the English countryside with my partner, Dave and our puppy Albie.

How it all started:
While studying for my degree in Illustration at Plymouth College of Art, I discovered my love for watercolours and soon became obsessed with it! The freedom and unexpected texture of the paint is so exhilarating and I love that element of fear, as once you've made a mistake theres no going back.
Shortly after, I began to sell my work online on products on Society6. There is nothing like the satisfaction of seeing your work on a finished product and I wanted to be more involved with the process. This is when my Etsy shop was born.
I learned to sew with the help of my Grandma and I quickly filled my shop with pencil cases and other products.
It gives me so much pleasure to see a new pattern come to life in a product I have made and even more so to think that my work can bring happiness to people every day across the globe.
Thank you so much for your interest in my work!
Elena
Some samples of items available in my etsy shop Elena Illustration
(if you click on the picture it will take you straight to the item)
All images in this web site are copyright protected, please do not download or otherwise make use of them.